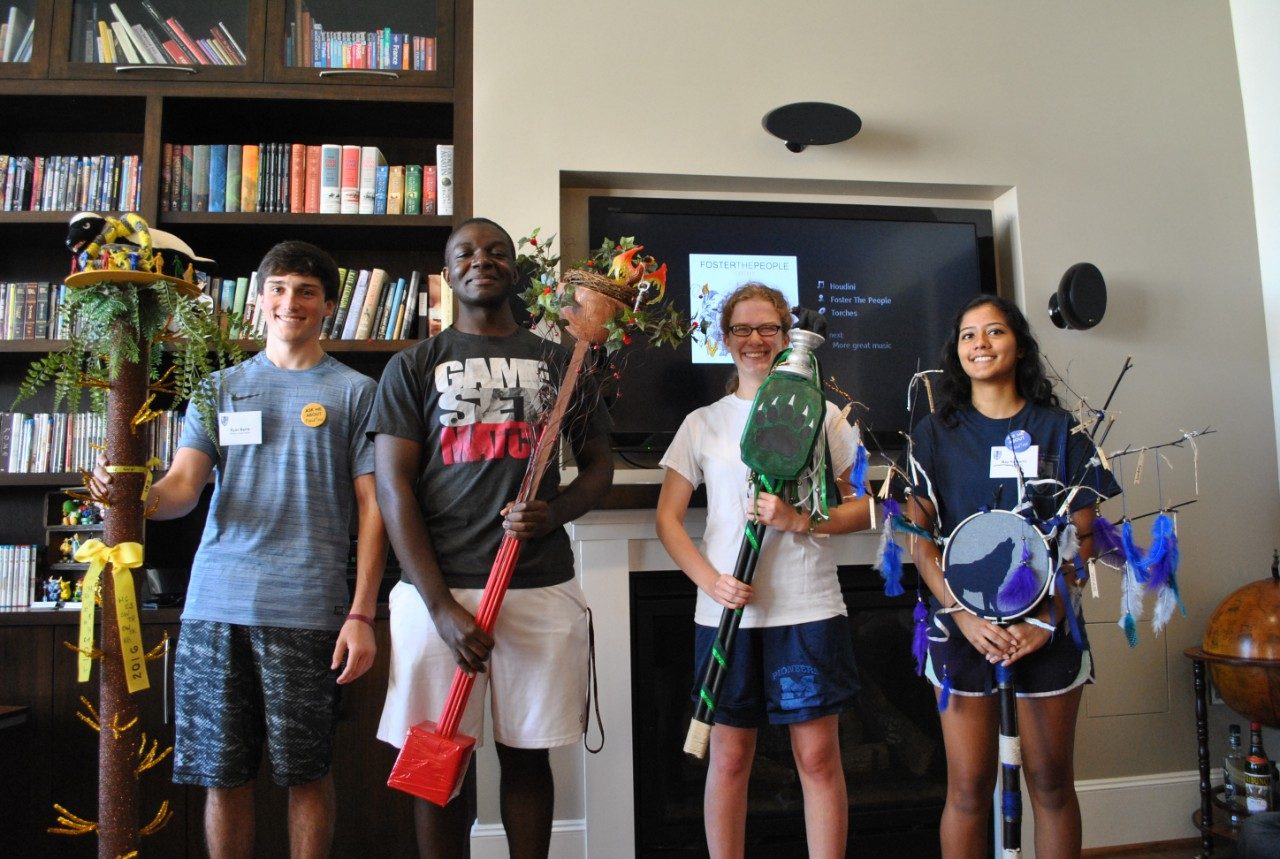 "The Res College at West AJ is the ultimate experience of community at Virginia Tech. Wonderful people, wonderful staff, wonderful experience."

Riley, Sophomore, 1st year in the Res College
The Residential College at WAJ is open to all students regardless of major, year, or honors status—so all Virginia Tech Students are eligible to apply. The key criterion for application is a commitment to be involved in a dynamic community that emphasizes student engagement, academic success, and a high level dedication to being a good citizen, embodied in Tech's motto of Ut Prosim (That I May Serve). First-year students admitted must make a two-year residential commitment. Sophomores, juniors, and seniors make a year-to-year commitment. Participation in the housing lottery is not required and there is no GPA/SAT minimum requirement.
New Students to Virginia Tech:

First-year students in the Residential College at West Ambler Johnston will be randomly assigned to one of four houses, though they can indicate a house preference if they wish (though note that housing placements are subject to space availability). Each of these houses are led by a live-out Associate Faculty Principal and a Graduate Residential Fellow. Because we want new members of the college to fully integrate within their respective houses we do not allow new students to request a roommate.
Once you are admitted (and have accepted your offer to Virginia Tech), you will receive information to your vt.edu email account about filling out your housing contract. You can apply to the Residential College at West AJ as part of that process (it is one of the pages in the applicaton).

Current Students at Virginia Tech:

The Residential College at West AJ is no longer accepting applications for the 2017-2018 academic year from current students. For those who received an offer, the deadline to submit (accept) the contract offer from Housing and Residence Life is February 14, 2017.
The Residential College at West AJ